August 17th, 2007
It's a bad news. The good news is when you need only 4 clicks to move to Flickr!
Click #1: Click on the Flickr logo (at bottom left) once you logged on to Yahoo! Photo.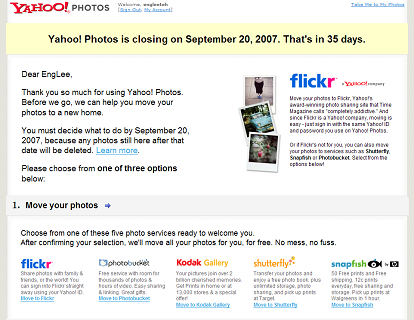 Click #2: Click on "Move to Flickr!".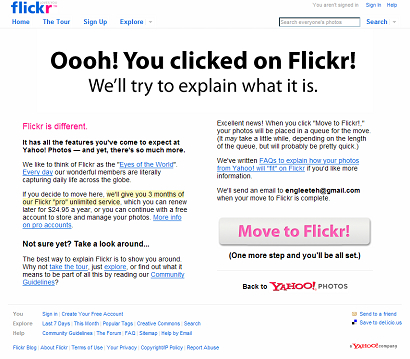 Click #3 and #4: Click on the checkbox to accept terms and condition, then click "Go".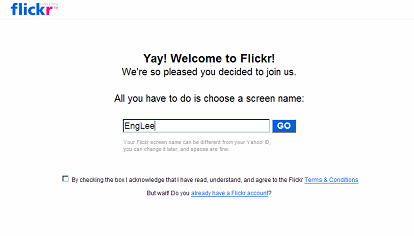 After that, wait for Flickr to mail you when they have finished tranferring your photos from Yahoo! Photo to Flickr.
Re-login to Yahoo! Photo might be interesting. This is what I get:

Update: Just got Flickr's email telling me that photo transfer is complete. Took approximately 2 hours to transfer.
If my article helped you solved your problem, consider buy me a beer!

Share this article: del.icio.us | digg it
Related posts: