July 22nd, 2007
I did not read about any news that Windows Mobile 6 (WM6) for my D810 is already available, but I see a new link in the Dopod Asia member's page.
Besides D810, the WM6 ROM is also available for 838Pro and P800w. Make sure you upgrade yours!
Go here: HTC Upgrading to Windows Mobile 6
Update: It's also available for U1000 model. For full detail on the WM6 upgrade related matters, read here: HTC: Upgrading to Windows Mobile 6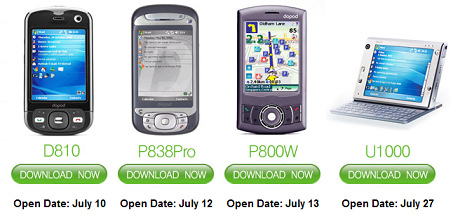 If my article helped you solved your problem, consider buy me a beer!

Share this article: del.icio.us | digg it
Tags: WM6

Related posts: